"The 10 Overlooked LLC
Issues People Screw UP!"
Issue No. 7
Shifting Income for
More Money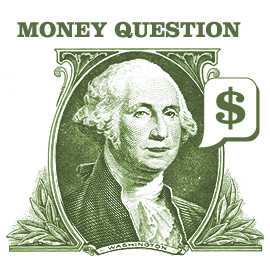 We've gone over some important tricks to take advantage of and traps to avoid, but we're just getting started.
There are dozens of little legal and tax tips you need. Your CPA and attorney won't tell you. They know them and they use them, but they won't tell you. They don't tell you, because they don't want the liability of telling you new ideas.
They don't want to get involved and be a Good Samaritan. Some times Good Samaritans get burnt.
If you bring them the ideas, they will fully support you and tell you how smart you are.
The 7th "Overlooked LLC Issue People Screw UP!" is Shifting Income for More Money.
Section 704 of the IRS Code basically allows you to shift the income tax burden through a partnership, corporation or LLC down to someone else. That someone else is usually one of your dependents who is in a lower tax bracket than you are.
By shifting the tax burden into a lower tax bracket, the family is saving money. Note that you can't do this with the money you make on a W2 wage.
An LLC gives you lots of tax advantages you can't get if you are only working for someone else and getting a W2.
The IRS knows that shifting income is a very powerful tool, so they have tried to plug the loss in their revenue, but you can still use it.
If you have rental income or a small business it's easy to shift income if you understand the LLC rules.
The IRS has restricted how much money you can shift to your children. There aren't any restrictions on parents. If you are helping your parents financially, you'd better be shifting. You'll get twice the bang for your buck.
Let's say you have 4 children and you shift income to them from your company. You can get about $3,000 extra dollars into the family's spendable income, without even touching the IRS rules.
You can shift as much money as you want to the kids, but above the amount the IRS has set for the lower limit, the kids will pay the "kiddie tax" which means they will pay tax at your rate. If you hit the kiddie tax limits, you're not violating any tax laws, you're just losing the income advantage on the money you shift above the limit.
By shifting, you can lower your adjusted gross income (AGI), which may put you in a lower tax bracket, and you'll save taxes on every dime you make. That's a big deal.
In addition to possibly getting double asset protection, your LLC is the best chance you've got of lowering your AGI. You attorney never mentioned "AGI" when he set up your LLC, and it's for sure no website ever told you the AGI tricks.
LLC Wizard has almost an hour of CD instructions going through techniques you can use with your LLC to lower your AGI.
Tomorrow: Tax Deductibility of Your LLC  Formation
You Can Get Double the Asset Protection
I'm seeing more people lose their business these days, because they get in trouble personally, than I am seeing people losing their personal assets because their business gets into trouble.
How do you protect your business from your personal problems? There's a whole world out there that your advisers have never warned you about.
If you haven't done so already, pick up the How to Double Your Asset Protection eBook, and get all the details your lawyers never showed you. If you aren't enlightened and think you can get the double asset protection, just request a refund. It's that simple.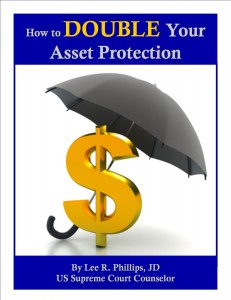 Only $14.99!
Tomorrow : LLC Overlooked Issue No. 8, "Tax Deductibility of your LLC Formation"
Everything You Need to Know to Double
Your Asset Protection Using a Carefully
Designed LLC – How to Double Your
Asset Protection eBook
eBook Digital Download ($14.99): "How to Double Your Asset Protection" in digital format for immediate download. Exposes the double asset protection potential of an LLC and what your advisors have never told you.

LLC Wizard System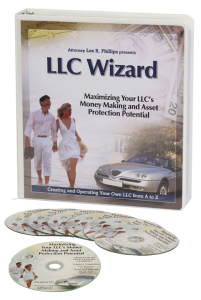 Establish your own LLC (create as many LLCs as you want in any state you want) and follow all the formalities to get maximum asset protection. Plus make thousands more each year without working harder, just using the laws.
Course includes:
– 6 hours of CD instructions
– Computer CD with all the necessary LLC legal forms and ongoing maintenance forms
– Tax forms with line by line instructions
– It's also tax deductible!
All this for only $1497
ORDER TODAY AND GET
5 FREE GIFTS!!
Special Bonus NO. 1
Phone Support
LLC Wizard Special Bonus No. 1: If you have a question, you can call our support line and there is no charge to have your questions answered by an attorney. THERE IS NO CHARGE for the call. We can't give you "legal advice", but we will answer your questions and get you back on track. (That's the legal disclaimer. You knew there had to be one.) We can't put a value on this service, but we do know it has been worth thousands of extra dollars every year to many who have called.
Special Bonus NO. 2
"How to Double Your Asset Protection" eBook
LLC Wizard Special Bonus No. 2: "How to Double Your Asset Protection" eBook ($14.99) Exposes the double asset protection potential of an LLC and what your advisors have never told you.
Special Bonus NO. 3
"Protecting Your Financial Future"
LLC Wizard Special Bonus No. 3: Award winning 380 page book, Protecting Your Financial Future. ($24.99 Amazon) Includes all the good loopholes, money making, and asset protection material you need to setup and protect your personal estate.
Special Bonus NO. 4
90 Minute DVD
LLC Wizard Special Bonus No. 4: ($49.99 value) 90 minute DVD, Using the Law to Make Money and Protect Your Assets. Presentation is filled with wealth building and asset protection strategies used by my high-end clients.
Special Bonus NO. 5
Free Shipping
LLC Wizard Special Bonus 5: No charge for shipping.
When you get the Bonuses and take your Tax Deduction, your total investment in the LLC Wizard is effectively under $179!! Can you afford to wait any longer?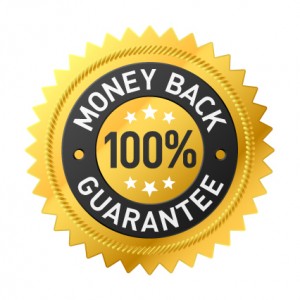 No risk 30 day money back guarantee. Order NOW!!
© 2012 LegaLees Corporation
­­­­­­­­­­­­­­­­­­­
­­­­­­­­­­­­­­­­­­­