How do you make a change or amend an LLC (Limited Liability Company) or corporation once it the documents have been filed?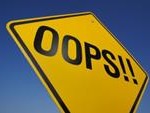 When you find an error in your documents, or one of your business associates decides to move into another area, or you change address, how do you make the change to your business legally?
The first step to change or amend an LLC or Corporation is to look at the LLC's or corporation's governing statute or governing documents, such as its bylaws or articles of organization.  These are the documents you have signed and agreed to govern your business under.  That is why it is important to have good documents.  If you only have a couple of pages in your LLC Operating Agreement, this type of information may be overlooked.  To make the change, say a change in your management, you follow your documents.
Usually the documents require a majority vote to change or amend an LLC or Corporation.  This vote can be held at a company meeting and then documented in the company minutes.  If new shares of stock must be issued, this should also be taken care of.
Change or Amend an LLC or Corporation with State
Once a change in management has been made internally by the entity, your management records with the secretary of state may be updated to change or amend an LLC or Corporation in one of two ways.  First, corporations and LLCs are required to update their management information each year on the Public Information Report, filed with the state.  You can make the changes on the yearly form as you file it, or you can check with your state and file a form to update the information.
In most states, there is no filing requirement with the secretary of state when there is an ownership change, it is merely voted on in a business meeting and set forth in a resolution.  If the registered agent or office information has changed after a change in ownership, you must update that information.
Corporations and LLCs change management by following the procedures for removal or resignation information is then sent to the secretary of state and the management records are updated accordingly.  Second, although amendments are not required, corporations may file an amendment with the secretary of state to update the director information; LLCs may file an amendment to update management information. Both of these options will update the information in the records of the secretary of state and Comptroller.
Make a Minor Change or Amend an LLC or Corporation
If you have a minor change such as a typo a defect in execution you can change or amend an LLC or Corporation in most states by filing a form.  You simply contact the state and get the correct form.  You can file this form to correct inaccurate records of an action referred to in the instrument, or correct inaccurate or erroneous statements of fact, and/or defects in execution, acknowledgement, or verification.
It is important to know that certificates of correction can only be used to correct errors or inaccuracies in drafting or execution of a filed instrument. Certificates of correction cannot cancel a filing or add, alter, or delete a statement which would have caused the instrument not to conform to law at the time it was originally filed.
To change or amend an LLC or Corporation is not difficult and is not something that you should put off.  It is better to have your business in good shape so that if something happens you will get the protection you deserve.
By Lee R. Phillips  Attorney