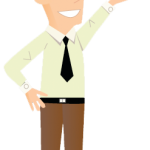 How do I protect homes and other entities? What paperwork do I need to protect my assets such as houses, cash and some rentals? Dan, Connecticut
How do I protect homes, bank accounts, rentals  and other entities from lawsuits?  It is not difficult.   However it is important to use the proper techniques for each type of property. To protect property other than your home, you can hold it in an entity.  An entity such as an Limited Liability Company ( LLC) .  An LLC makes a good liability shield.
An LLC is a great way to protect rentals from liability.  They are great liability shields for rental properties.  If you manage your own properties, it is a good idea to have a couple of LLCs.  Form one to hold the properties and form a management LLC.
However the question was how do I protect homes.  It is more difficult to protect your home because as soon as you take it out of your name you loose many homestead and tax advantages.  So you do not want to put your home in an LLC, or other entity.  If you are married you can get some protection by putting your home in your spouses name. It can also work to get a good insurance policy is the best protection.
You can legally also protect yourself and your assets, by getting a good estate plan in place. It is amazing  what getting an estate plan in place will do for you.  Once everything isn't at risk, you will have the confidence to succeed. My book, Protecting Your Financial Future, will walk you through this step by step. Decide today to put a proper asset protection and estate plan in place, change the way you own assets, and what you do with them. Get Protecting Your Financial Future