LLC Business Forms
LLC business forms are the basic foundation of your LLC. When forming an LLC there are several different LLC business forms and "maintenance" forms you should be aware of.
The first of the LLC business forms you need is an LLC Articles of Organization form. The LLC Articles of Organization form is a two or three page document that you file with the state. The purpose of the Articles of Organization is basically to notify others that you are in business and how to contact you.
The Articles of Organization differ a little bit from state to state, according to the legal requirements of each state. For instance, a few states require you to name the Secretary of State as the agent for service of process, while other states let you name yourself.
The good news is that you can find Articles of Organization LLC business forms free on most state websites. Even if you choose not to use the state forms as your actual filing documents, study the state forms to make certain your LLC formation forms comply with your state's law.
It is never a good idea to include more than the minimum information required in the LLC Articles of Organization. The Articles of Organization form is filed with the state as a matter of public record. So you just want to include the information required by law. Why give the public any more information than what is absolutely necessary?
You may find some of the information required on the state LLC formation forms confusing. The LLC Wizard helps you fill out LLC forms in every state, and has great instructions that walk you through all of the decisions you will have to make.
A lot of people confuse corporations and LLCs. We get requests for LLC incorporation forms, or LLC corporation forms. Keep your entities straight. The LLC is a company not a corporation. There isn't such a thing as LLC corporation forms or LLC incorporation forms. Corporations are different animals.
Having said that, the "corporate shield" that protects officers, directors and stockholders from liability in a corporation is basically the same kind of protection managers and members have in an LLC. The LLC has an additional asset protection shield the corporation doesn't offer. In my ebook, How to Double Your Asset Protection, I go through what your attorney and favorite internet LLC set up site never told you.
Other LLC Business Forms
The LLC Operating Agreement is the second of the LLC business forms you need. Unlike the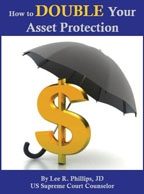 LLC formation forms, the LLC Operating Agreement sits in your file cabinet and is only used when you have a problem. When there is a problem, the courts will use the language in your Operating Agreement to guide it in resolving the problem.
The LLC Articles of Organization form should be carefully drafted for maximum liability protection. They are not a standard fill in the blank forms. You get to write down rules that determine what happens when the LLC is sued, what happens to the LLC when an LLC member dies, what taxes are paid at the end of the year, and how many other issues in the life of your LLC will be handled.
The third of the LLC business forms you need are the LLC Tax forms. Once you have started your business, you must file an SS4 with IRS to get your Tax ID number. Then you must also file the proper tax form for LLCbusiness status election. The timing on your filings is critical.
You need to make sure you get the appropriate business tax election for your LLC. It will save you a significant amount of money on tax day, if everything is done right. Unfortunately, the LegalDoom websites and even most attorneys never get into the taxes. The IRS is your major impediment to financial success in your LLC. The LLC Wizard Course has an audio tape with well over an hour of discussion on what your tax options are.
Once you have started your business and all of yours LLC business forms are in order. You need to make certain that you keep your business formalities in order. You need to have yearly meetings and keep a record of your company meetings in your company minutes. While there is no "LLC resolution form," if you make an important change in your company, it is a good idea to make a company resolution and keep a written copy with your company minutes.
It is true that the LLC doesn't have as many "maintenance" formalities as a corporation, but that is a false security. When you get into a lawsuit and go to court, you will still have to "prove" you didn't commingle money, have an alter ego, or violate any of the laws. If you violate the formalities of an LLC, the courts can't use the LLC to protect you when you are in trouble.
The LLC business forms are not difficult to "create." There isn't any magic LLC business form. You do need a "maintenance system" that will let you easily and quickly fulfill all of the LLC maintenance requirements.
If you follow all of the rules, use the LLC business forms properly, and cross the t's and dot the i's, your LLC will give you great asset protection. Start with the ebook, How to Double Your Asset Protection, and then go onto the full LLC Wizard System when you're ready.
All of our instructions and forms are designed for ease of operation. It is really important that you have all of the forms to make certain you get the maximum liability protection from your LLC.