LLC Yourself or Open A LLC Company
"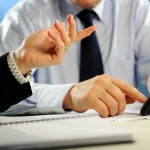 . You can do it yourself. I am happy to tell you how. It is easy open LLC company by filing your Article of Organizations with your state and paying the fees. In fact, most states have a set of "fill in the blank" Articles of Organization available on the state website. Sounds easy, doesn't it?
You guessed it. To "LLC yourself" or open an LLC company it is not enough to just file the Articles of Organization. If you stop there you are not getting full asset protection or tax protection for your company. How to LLC yourself is more than filing documents and paying fees. It should be a process you complete after you have some education, so you can properly structure your LLC and make all the correct elections. It is not difficult, and can be completed sequentially, but you should consider each step to make the correct choices for what you are trying to achieve.
For instance, how much of a liability shield do you need? If your business doesn't have much liability exposure, say you are selling multi-level products or buying real estate notes, or some other activity and you're acting alone, then you should probably just act as a sole member- manager – at least until you are making good money. If you have a greater liability you should get another person and open a multi member LLC, because with "partners" there is a good chance you can avoid charging orders.
On the other hand, if you are serious about LLC yourself for liability protection, you also need an Operating Agreement. The Operating Agreement defines how your LLC is set up and run. By including the correct language and structure, if your LLC is involved in a lawsuit, your Operating Agreement can level the playing field in your favor.
When you LLC yourself how you structure your Operating Agreement can also allow you to protect your personal assets from company disasters. It is also important to set up your agreement so you will get maximum charging order protection out of your LLC Operating Agreement.
Finally, when you LLC yourself, you need to make certain that when you open LLC company that you file for a company tax id number and make the proper tax elections before your opportunity to determine how your LLC will be taxed expires.