Start an LLC and Help Boomerang Kids
Start an LLC  {Limited Liability Company} as a way to help boomerang kids.  I was shocked when I read in Forbes Magazine that an estimated 80% of this year's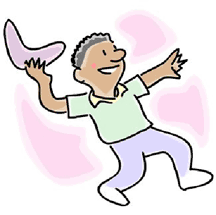 college graduates will return home to live with their parents.  These kids are unable to find jobs in the slow economy.  This is a disaster. Not only for the parents who should be saving for their own retirements, but for the graduates, who should be independent.
The sad truth is that if you don't enter the workforce right after your graduate, it is difficult to get a job. The reality is that employers, when they are hiring, go after the new graduates, or workers with experience. Sitting home at the parent's house will not give these graduates experience.  The truth is they are being shut out of the job market. But if they start an LLC and use their talents.  It is a big win for everyone.
Parents cannot afford to continue to support their boomerang kids forever. Congress is considering helping pay the student loans of all these non-working kids, but the real issue is to get these graduates working.  We cannot afford to lose the talents and gifts these kids have to offer.  If they start an LLC, they will be much better off.
My grandfather used to say that "hard work and discipline are the way to open up opportunity and success." Encouraging boomerang kids to start their own businesses, will open doors for them, helping them to find future opportunity and success.
This generation possibly includes the brightest and most creative people in the United States today. Let's not waste their potential waiting for a government handout or a job that may never come. Let's encourage them to create their own companies and determine their own destiny. To start an LLC is probably the easiest and safest way for boomerang kids to get started.
The LLC Wizard is designed to help fledgling entrepreneurs set up and run their own LLC (Limited Liability Company). The LLC will act as a safety net to protect the creators of the company in the event the company isn't successful.
Imagine what all these college graduates living in Mom's basement could do, if they put their talents to work finding solutions for the needs in our society. These boomerang kids have the education and talents to do this.