LLC set up is not difficult to do. First it is good to understand what an LLC (Limited Liability Company) is and why you need it. An LLC is a business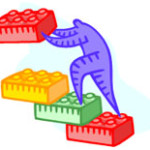 structure "hybrid" of a partnership and a corporation. It has the liability protection ("corporate shield") of a corporation and the ease of operating of a partnership. What this means for you is that it is easier to manage than a corporation, and protects you from liability. The LLC was first legislated in Wyoming in 1977. By 1981 the Internal Revenue Service had reviewed and blessed the LLC's tax structure. Now all fifty states have recognized Limited Liability Company statutes.
Begin Your LLC Set Up
Begin your LLC set up by choosing which state to file in. You may have heard that you should file in Nevada, Wyoming, Delaware, or some other state. Usually it is best to form your LLC in the state where you live, especially if you are only doing business in your state and hold property there. If your choose another state, say Nevada, not only will you have to pay Nevada fees and a Nevada representative, when there is a lawsuit the judge will not recognize Nevada law. Basically you will not accomplish anything but extra fees if you pick another state.
Once you pick your state, the best part of the LLC set up is that you can do it yourself for free! Just go to your state's business website and you should be able download your state's articles of organization forms. Articles of Organization are short, usually two or three pages. If you don't know where to go there is a complete state information sheet as well as links to each state website is found on LegaLees.com. It should be easy to fill out the forms LLC articles of organization forms, but remember never give more information than you need to, because the forms are public. When you have finished your LLC articles of organization (some states let you file online) and pay the state fees. You have a limited liability company. Congratulations!!
Don't Settle for a Partial LLC Set Up
Don't stop there or your will miss out on both liability protection and tax savings. Next on your LLC set up list is the Operating Agreement. The real protection of an LLC is not found in the Articles of Organization but the Operating Agreement. The Operating Agreement should not be a boiler plate form. While boiler plate works great for the articles of organization, it will be sufficient for you operating agreement. You should customize your operating agreement. Structure the agreement to provide your LLC with double asset protection, charging order protection, tax benefits, and flexibility.
An LLC also has tax advantages that you should not overlook in your LLC set up process. One of the biggest advantages is that you can choose your tax structure. To make this choice you make an election to have your LLC taxed as a sole proprietorship, partnership or corporation (S or C). People who forget the election let Uncle Sam make the choice.
If you have questions about the LLC set up, the LLC Wizard you through the important LLC set up particulars. Such as:
Deciding where to form an LLC
Setting an Operating Agreement – Hint: The standard boiler plate LLC form isn't enough.
How to issue membership interests.
How to choose and file the proper tax election.
LLC Maintenance and Formalities Requirements
LLC Wizard also includes – Six hour audio course and computerized forms
The LLC set up isn't difficult, you just need the proper guidance for the entire LLC set up process. Get LLC Wizard now, or one of the Starter Packages and get your LLC set up done right. Plus we can show you how your purchase will be tax deductible. Why not let Uncle Sam help you with your LLC set up? If you already have your LLC set up, it's never too late to go back and clean it up. Plus LLC Wizard will help you make more money and sleep better at night. Once you know how to fully utilize your LLC, doing business gets a lot better!